What is Relationship Therapy?
Relationship therapy can help you become more aware of your relational patterns, increase the feeling of security in your relationship and break negative communication cycles within a safe non-judgmental space. By learning to recognise your patterns, we can work towards growth and change towards understanding and strengthening, or finding and creating the relationship you want.
The therapy room provides a calm secure place where you can broaden, widen and deepen your conversations confidentially with a fully qualified and experienced counsellor who is trained to help support, facilitate and guide your journey to a healthier more connected place.
Who is it for?
Relationship counselling is for anyone who wants to talk about relationship focused issues. Individuals, families, teenagers, children and couples; straight, lesbian, gay, bi-sexual and transgender.
You can come with your partner, or on your own. People often come to counselling on their own to work through some of their relationship issues after a break-up, or perhaps before they get into a new relationship.
If you are in a relationship and your partner doesn't want to come along, we can still work on what it is you bring to your dynamic in order to change your combined relationship patterns.
How long will it take? 
Relationship counselling tends to be short-term work lasting anything from six weeks to six months depending on how deep-rooted the issues are and how much work you want to do.
We would always encourage you to come as soon as possible, rather than letting resentments build up or waiting till you are at crisis point.
The more love you still have between you, the easier and quicker the work will be.
What is the success rate of relationship therapy?
80% of clients that have attended relationship counselling say that this process has strengthened their relationship.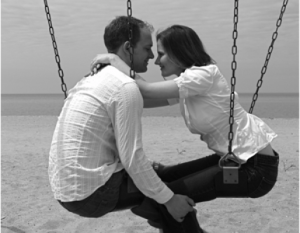 It's not magic and can be hard work at times, but if you are both motivated towards change and invest yourself in the process, you will see results.
Here are just some of the issues we can work on in relationship therapy:
Communication issues
Loss of connection
Attachment issues
Affairs and betrayals
Insecurity
Jealousy
Trust issues
Transitions and life stages
Pre-marital counselling
Commitment issues
Preparing for parenthood
Children leaving home
Loss and bereavement as a couple
Separation and divorce
For more on how relationship counselling works have a look at this blog post: How Relationship Counselling Works